BLM Defends Police Brutality in Cuba, Condemns 'Inhumane Treatment' by U.S.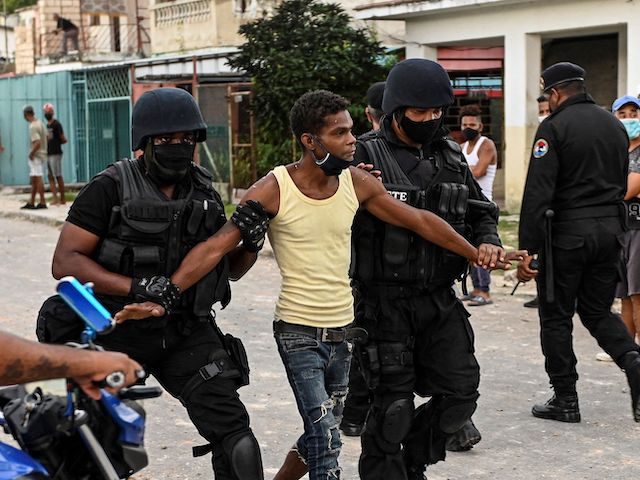 The Black Lives Matter (BLM) organization defended police brutality by Cuba's communist regime — a regime estimated to have killed tens of thousands of its own people – in a social media post on Thursday responding to nationwide protests on the island.
In the Thursday post, BLM blamed U.S. government sanctions and America's alleged "inhumane treatment" of Cubans for crippling the country. Then, BLM asserted Cubans have chosen their own government and that support for pro-democracy dissidents inhibits their right to self-determination.
"This cruel and inhuman policy, instituted with the explicit intention of destabilizing the country and undermining Cubans' right to choose their own government, is at the heart of Cuba's current crisis," the post reads. (Emphasis added). …