Texas Teachers, Parents Flock to Firearms Training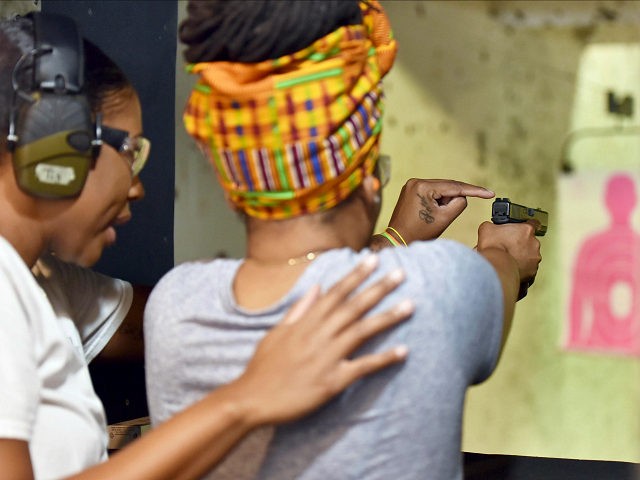 AP Photo/Lisa Marie Pane
Texas teachers and parents continue to flock to firearms training courses and active shooter preparedness workshops in response to the recent wave of school threats and the February shooting at a Parkland, Florida, high school that left 14 defenseless students and three faculty members dead.
A group of teachers, principals, and school nurses in the Aransas Pass Independent School District spent Saturday in a half-day licensed to carry (LTC) course that local law enforcement officers held free of charge. Aransas Pass Police Captain Lynn Pearce told the Corpus Christi Caller-Times that "a lot of teachers" expressed interest in attending this handgun licensing class. "So we decided to have a special class for Aransas Pass ISD employees."
"Just with the current situation, the department has been meeting with the school about safety in general," said Pearce, who conducted the class. He also teaches the Civilian Response to Active Shooter Events (CRASE), a certified Advanced Law Enforcement Rapid Response Training (ALERRT) Center program at Texas State University.
Police already offer a free handgun licensing course to Aransas Pass residents, business owners and their employees, as well as to individuals who work for the city, which is located roughly 20 miles northeast of Corpus Christi. Last summer, Aransas Pass was hit hard by Hurricane Harvey. Its small school district enrolls around 1,765 students.
Although Aransas Pass ISD trustees have made no decisions whether or not to arm teachers, Police Chief Eric Blanchard proposed they implement a modified Guardian program as well as other school safety improvements at the February 21 board meeting.