People Are Ready to Buy Some Guns in the World's Murder Capital
By David Biller,
Updated on
Brazil has the highest number of homicides of any nation

Opposition to strict gun laws rises as violence increases
In the world's most murderous country, gun control is starting to lose its appeal.
 Desperate Brazilians are wondering whether they'd be better off armed, given that around 60,000 of their compatriots are killed each year. Polls show support for gun ownership gaining ground. In an election year, politicians are paying attention.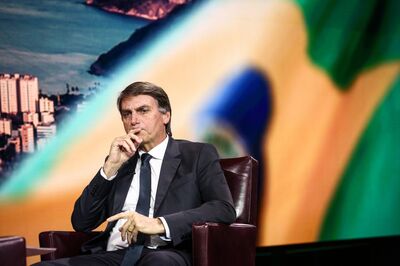 One of the candidates leading the field for October's 2018 presidential election — hardline conservative Jair Bolsonaro — has promised to allow law-abiding citizens to arm themselves, a popular pledge in the nation with by far the most homicides of the entire world. Even before then, Congress may debate legislation to overturn the "disarmament statute," a law that severely restricts civilian ownership of guns, and virtually bans their carry. The proposal would allow Brazilians with clean criminal records who pass psychological and firearm exams to buy up to six weapons and to carry them.
 "Everyday, everywhere you look, the criminal is armed with a high-powered weapon as the citizen tries to hide," Rogerio Peninha Mendonca, the lawmaker behind the proposal, said in an interview. "What we want is for the citizen to be more capable of defending himself."
 The idea runs counter to recent calls in the U.S. for greater gun control, as well as the global trend towards restricting access to firearms that's seen Australia, the U.K, Canada, New Zealand and Germany tighten their laws in recent decades.
For more on how hard it is for a Brazilian civilian to get a firearm, click here