Gun-Controlled Chicago Nearing 600 Homicides for 2nd Time Since 2003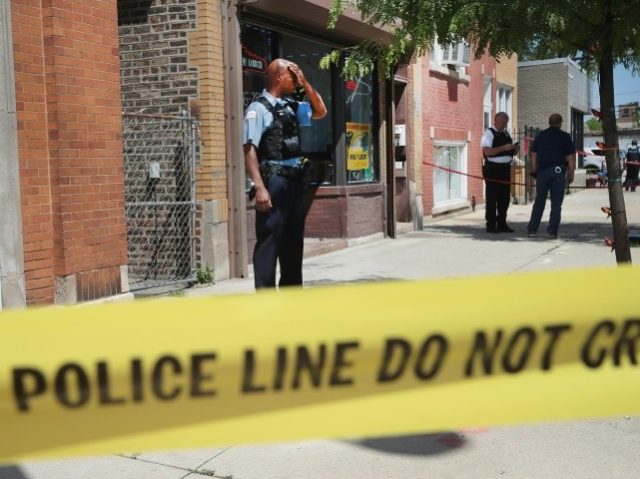 GETTY IMAGES NORTH AMERICA/AFP/File SCOTT OLSON
Gun-controlled Chicago is nearing 600 homicides for the second time since 2003.
The Windy City currently sits at 593 homicides with over six weeks left before the year is over. Thirty people were shot last weekend alone, five of them fatally.
Breitbart News reported there were nearly 800 homicides in the city last year and the Chicago Tribune reports that gun-controlled Chicago had 681 at this point in 2016. So 2017 has witnessed slightly fewer deaths, but is still on track to finish second in homicides.
Chicago witnessed nearly 4,400 shooting victims in 2016, with nearly 3,800 by this time last year. There have been "nearly 3,200 people … shot so far in 2017 … compared to 2,609 at this time in 2015, 2,208 in 2014, 1,923 in 2013 and 2,162 in 2012."
Much of the violence in Chicago has been without rhyme or reason. For example, there was a party Saturday night for a gentleman who would have had a birthday, had he not been killed in August. A 37-year-old woman attending that party was shot to death. On September 3, Breitbart News reported that five people were shot during a four-hour time frame and seven people were shot and killed on Tuesday, February 21, alone.
Over 63 individuals were shot, with eight persons killed, during the weekend of August 18-20. Moreover, the Tribune reports that over half the shooting occurred within "13 hours from Saturday to early Sunday."